About SEGGER Microcontroller
We at SEGGER Microcontroller are active in the industry of Embedded Systems.
Embedded Systems are small, specialized, computers operating inside a device that is not primarily a computer. Anything in today's world that has a display, or keys, or controls a motor, has an embedded computer and is considered an Embedded System. Examples range from telephones and cameras, to modern coffee makers and washing machines, to trains, planes, and automobiles, up to satellites and lunar rovers.
SEGGER has over thirty years of experience in Embedded Systems, producing cutting-edge RTOS and Software Libraries, and offering a full set of hardware tools (for development and production) and software tools.
Our motto is: "It simply works". This reflects in our products which are professional and easy-to-use in a complex, highly-technical, industry. Embedded Systems are a growing part of everyday life and we at SEGGER are passionate about being a part of it.
SEGGER provides an RTOS plus communication and security software, so developers get a head start, benefiting from SEGGER's decades of experience in the industry. SEGGER's professional software libraries and tools for Embedded System development are designed for simple usage and are optimized for the requirements imposed by resource-constrained embedded systems.
The company also supports the entire development process, with affordable, high quality, flexible and easy-to-use tools.
The J-Link debug probes, with Ozone the accompanying debugger and performance analyzer, and Embedded Studio the powerful multi-platform C/C++ IDE, are available to support developers in creating their own embedded systems.
SEGGER is headquartered in Monheim, Germany, close to Düsseldorf, where administration, production and engineering takes place. The modern building is owned and exclusively occupied by SEGGER. It sits on a lot large enough for a second building, allowing us to grow further.
We also have our own U.S. office building in the Boston area, with room for further expansion, as well as branch operations in the U.K and Silicon Valley. We sell our products all over the world directly as well as through distributors.
After working as an independent contractor developing embedded system software for various different types of companies, Rolf Segger decided to write code that was completely portable and covered a wide range of applications. SEGGER, the company, was founded in 1992 and has been privately held ever since.
SEGGER started as a pure software company, selling its efficient RTOS embOS to companies targeting mass markets such as white goods. Now deployed in several billion devices, and with more than 30 years of continuous development, embOS has become the model for the company's philosophy and growth. All SEGGER products are developed in-house, are purpose-built from the ground up, are extensively used internally, and are continuously updated and evolving.
With the introduction of the Flasher stand-alone programmers, the company began producing hardware tools. The Flasher product line is easy to operate and perfectly suited for mass production environments.
In 2004 the company introduced the J-Link debug probe to the then emerging ARM market. J-Link became the de-facto standard debug probe for ARM based development. Being easy to operate, ultra fast, robust, and stable, the J-Link has stayed ahead of the competition as the industry's debug probe of choice for ARM (and others from 8051 to RISC-V) for 15 years and counting!
Meanwhile, SEGGER's emWin software became the standard graphics library for microcontrollers. Most popular silicon vendors today offer a free library version of emWin to their customers.
We have introduced new software in the fields of communication, compression, data storage, security, cryptography and IoT, as well as Embedded Studio, our integrated development environment, and tools like Systemview.
We use our own tools for development and production on both the hardware and software side. Our software runs our hardware and our hardware verifies and programs our new software. The in-house feedback loop of being our own most demanding customer ensures we deliver great quality products to our customers.
Private ownership and stability
A key component of SEGGER's success is private ownership. This has meant stability and reliability since inception. Having grown organically, the company is free from many of the distractions felt by public companies, such as investment requirements, potential dilution, quarterly earnings focus, bankers, and, above all, shareholder pressure to "cash-out" when times are great. Management can make decisions that are in the best interests of its customers, its employees, and the company, in the long run without feeling short term pressure.
This stability is also a Human Resource asset. Most of our employees stay with the company for decades.
For our customers, stability means they always know who they are dealing with and, in many cases, deal with the same people for years and years. SEGGER products are supported by the very same group of people that built them. Our customers can rely on supply and not worry that the company will suddenly be acquired by a competitor or silicon vendor.
We are very proud of the quality of our products. But if there is one thing we are even more proud of it is our support for students and hobbyists.
Most of our software tools are available at no-cost for non-commercial usage under SEGGER's Friendly License. We encourage students and hobbyists to utilize SEGGER's tools to develop their careers and passion projects. SEGGER also offers educational versions of the popular J-Link Debug Probe. The J-Link EDU and J-Link EDU Mini are available for educational purposes at minimal cost.
Making professional tools available to students, anywhere in the world, opens opportunities for all. We proudly support the next generation of Embedded Experts!
In short, SEGGER has a full set of tools for embedded systems, offers support through the entire development process, and has decades of experience as the Embedded Experts.
In addition, SEGGER software is not covered by an open-source or required-attribution license and can be integrated in any commercial or proprietary product, without the obligation to disclose the combined source.
Finally, SEGGER offers stability in an often volatile industry making SEGGER a very reliable partner for long-term relationships.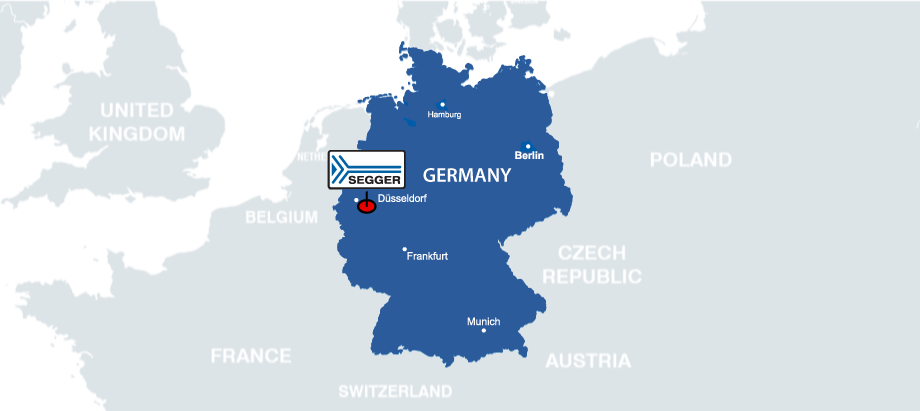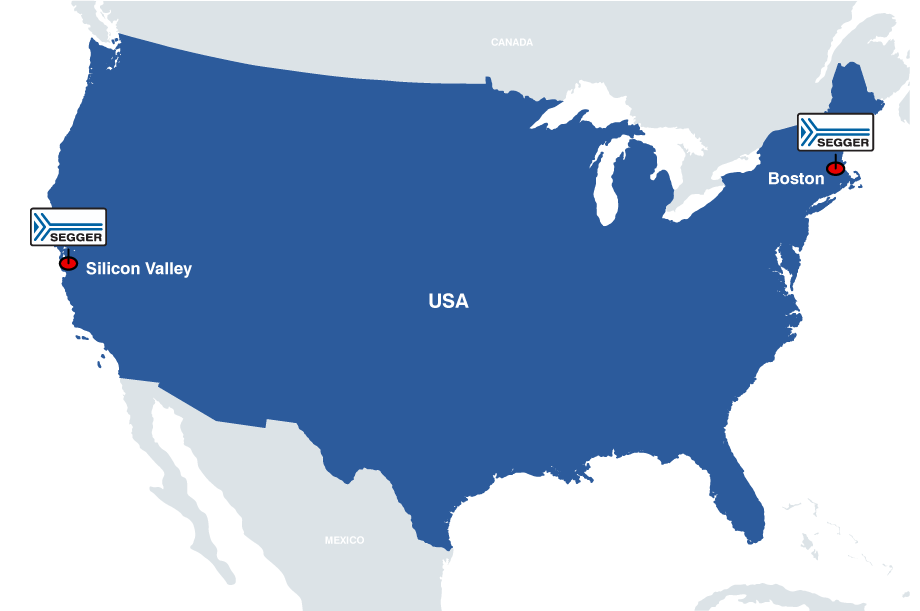 SEGGER China
SEGGER Microcontroller China Co., Ltd.
Room 218, Block A, Dahongqiaoguoji
No. 133 Xiulian Road
Minhang District, Shanghai 201199
China
Click to view on Baidu Maps